The combines had a straw spreader attachment that was mounted in the straw hood. It is not to be confused with the straw chopper which pulverized the offerings much better. Anyway here is a pic of one in action with the belt drive arrangement I am familiar with via the special attachments parts catalog I have: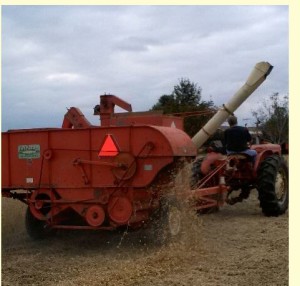 It requires an extra belt.
However, in a discussion at allischalmers.com
I recognized a second style of belt drive. Looks to be a little simpler/efficient. May be using the same separator drive belt if the idler was re-positioned to give more slack. I wonder which came first/was better…anyone have a parts list/info on this version?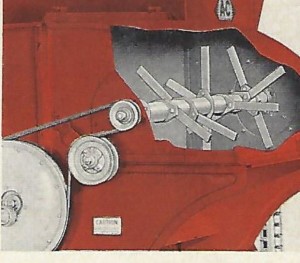 Discuss!